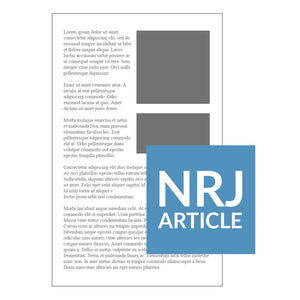 Articles from Volume 35
Articles from back issues of The Nautical Research Journal, Volume 35. Select the specific article above.
Select the desired article using the drop-down menu above.  Price is per article.

Each article is provided as a digital download in PDF format.
Available Articles
Floridian Woods for Ship Model Construction by Jack Kitzerow

H.M. Bark Endeavour, What Do We Really Know about the Ship? by Karl Heinz Marquardt

The U.S. Navy Standard 40, Steam Cutter of 1900 by C.R. Pellet

American Classification Society Registers by John Lyman

A Parade of Small Ships by John Fitzhugh Millar

Avoiding Mistakes by WM. Bruce Hoff, JR.

12 1/2' Flat Bottom Skiff by Rob Napier

American Privateer Schooner Fly by John M. Bobbitt, MD

Building a Whaleship on the Kennebec by Richard C. Kugler and Erik A.R. Ronnberg, JR

Laying Out in the Mould Loft by Samuel M. Pook

Myrtle Corey, 1898 Memphis Riverboat: Research and Model Construction by William R. Wiseman

American Lloyd's Registry of American and Foreign Shipping by E. & G. W. Blunt

A Model of an English Brig of War by Erik A. R. Ronnberg, JR.

Capt. E. Armitage McCann: A Man With a Good Idea by William L. Crothers

System Requirements

These articles are provided in the standard Adobe PDF format.  The PDF will be available for download shortly after your order is processed.  You will need the the ability to view PDFs on your computer.  Click here to learn more about viewing PDFs.