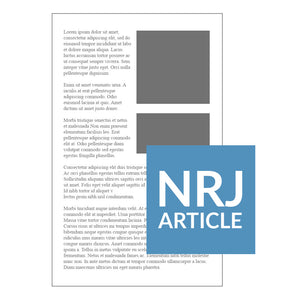 Articles from Volume 40
Articles from back issues of The Nautical Research Journal, Volume 40. Select the specific article above.
Select the desired article using the drop-down menu above.  Price is per article.

Each article is provided as a digital download in PDF format.
Available Articles
A Mirrored Model of the Motor Vessel Martha's Vineyard by Thomas Hale

Early One-Cylinder Marine Gasoline Engines by John M. Bobbitt, MD

Modeling a Ninth-Century Arab Dhow by William F. Wiseman

America Analyzed by B. Tomsett

Building the Addison Collection by Alex Ballinger

Mariners, Museum Announces Winners in Fourth Competition & Exhibition for Scale Ship Models

Thunderbird of Lake Tahoe by Charles S. Fox

Wave, a Chesapeake Bay Pungy by John M. Bobbitt, MD

Sitting in Judgment: Ship Models in Competition by Alan D. Frazer

Taking Lines off an Existing Model, a Medium-tech Solution by Daniel Pariser

Opportunities and Dangers for Adventurous Ship Modelers by Edward P. Von Der Porten
System Requirements
These articles are provided in the standard Adobe PDF format.  The PDF will be available for download shortly after your order is processed.  You will need the the ability to view PDFs on your computer.  Click here to learn more about viewing PDFs.