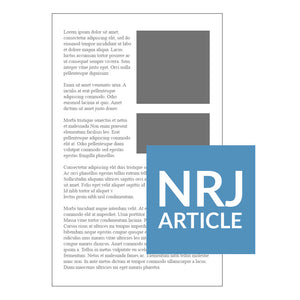 Articles from Volume 39
Articles from back issues of The Nautical Research Journal, Volume 39. Select the specific article above.
Select the desired article using the drop-down menu above.  Price is per article.

Each article is provided as a digital download in PDF format.
Available Articles
Dolphin, His Majesty's Brigantine of 1836 by Rob Napier

Museum Standards and Ship Models: The Influence of Professionalism by Dana M. Wegner

Rattlesnake, A 20-Gun Privateer by Harold Hahn

Notes on Naval Architecture in Eighteenth Century Spain by Roman Barzana

Novgorod and Rear Admiral Popov, the Black Sea's Round Battleships by Mickey Martelle

Boston Pilot Canoes Revisited by Erik A.R. Ronnberg, JR.

Faders Minde, an 1879 Danish Topsail Schooner: Reflections and Building a Model by J.H. Nielson

New York Harbor Pilot's Yawl by Jeff Megerdichian

The Scratch-Built Ship Model, An Analytical View by WM. Bruce Hoff, JR.

Steam Trawlers Come to the Boston Fishing Fleet by Erik A. R. Ronnberg, JR.

Great South Bay Catboats, Gil Smith and a Model of Pauline by Christopher Morrison

Landmark Nautical Archeology Reviewed, The Fourteenth-century Bremen Cog by Erik A.R. Ronnberg, JR.

Pilot Yawls Revisited Again by Rob Napier
System Requirements
These articles are provided in the standard Adobe PDF format.  The PDF will be available for download shortly after your order is processed.  You will need the the ability to view PDFs on your computer.  Click here to learn more about viewing PDFs.