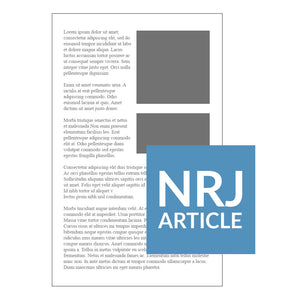 Articles from Volume 38
Articles from back issues of The Nautical Research Journal, Volume 38. Select the specific article above.
Select the desired article using the drop-down menu above.  Price is per article.

Each article is provided as a digital download in PDF format.
Available Articles
Stranger in Truth than in Fiction: The American Seven-Masted Schooners by Erik A. R. Ronnberg, JR.

The Rise and Set of the Sun Shipbuilding & Dry Dock Company by Mike Bernstein

Evelina M. Goulart: Swordfishing Schooner, Dragger, Museum Ship by Erik A. R. Ronnberg, JR.

Keelboat, Pirogue, and Canoe: Vessels Used by the Lewis and Clark Corps of Discovery by Richard C. Boss

Naval Historical Resources in Washington by Dana M. Wegner

Balinese Jukung: Vestiges of an Ancient Past by Richard D. Herron

United Sates Commission of Fish and Fisheries, Part XIII, Report of the Commissioner for 1885

Hesper of Boston 1884: Recent Research, New Plans, and a Model by Erik A. R. Ronnberg, JR.

Construction of Chesapeake Bay Pungies and Centerboard Schooners by John M. Bobbitt, MD

Museum Quality, Scratch or Otherwise: Contemporary Commentary on Qualities of Ship Model Building by Edward P. Von Der Porten, Eugene L. Larsen, and Rob Napier

The Kriegstein Collection of British Navy Board Models by Arnold and Henry Kriegstein

System Requirements

These articles are provided in the standard Adobe PDF format.  The PDF will be available for download shortly after your order is processed.  You will need the the ability to view PDFs on your computer.  Click here to learn more about viewing PDFs.