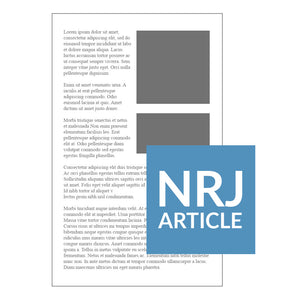 Articles from Volume 36
Articles from back issues of The Nautical Research Journal, Volume 36. Select the specific article above.
Select the desired article using the drop-down menu above.  Price is per article.

Each article is provided as a digital download in PDF format.
Available Articles
A Model of the 32-Gun Continental Frigate Hancock by Lloyd E. Frisbee

A Critical View of Museum Quality Ship Models by WM. Bruce Hoff, JR.

Ruth: A Model of a Danish Herring Boat by Ken Ries

The Tiller Rope Slackness Problem by John H. Harland

A Dealer Looks at the Ship Model Market: Collecting and Market Trends 1980, 1990 by Michael Wall

Colors on Ships, Reflections on the Development of Color for Historic Ships by Werner Zimmerman

The Merchant's and Mechanic's Assistant, 1858 by I. R. Butts

The Seaman's Manual: Containing a Variety of Matters Useful to the Navigator by Francis G. Clarke

The Union Ironclad Ram Choctaw by Freerk De Vries

USS Maine (1887, 1898) in Contemporary Plans, Descriptions, and Photographs by Laurence A. Arnot

USS Maury, DD-401 by C.A. Evers

Building a Model of the Danish Sloop De fire Brodre by Jack Kitzerow

Excerpts from Everybody's Paint Book by F.B. Gardner, 1884 (1903 Edition)

Memories of the Fruit Boats by Jens Jensen

Paint Colors for American Merchant Vessels, 1800, 1920 by Erik A.R. Ronnberg

The Colors of Northern Light by Rob Napier

Two Jagts in the Funen Style by Erik A.R. Ronnberg

System Requirements

These articles are provided in the standard Adobe PDF format.  The PDF will be available for download shortly after your order is processed.  You will need the the ability to view PDFs on your computer.  Click here to learn more about viewing PDFs.