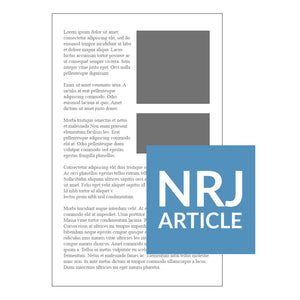 Articles from Volume 34
Articles from back issues of The Nautical Research Journal, Volume 34. Select the specific article above.
Select the desired article using the drop-down menu above.  Price is per article.

Each article is provided as a digital download in PDF format.
Available Articles
HMS Kingfisher, 14 1770, 1778 by Harold M. Hahn

Sandbaggers in General, Cruiser in Particular by Rob Napier

This Book Contains Plans of Wooden Vessels Selected as Types

Hannah by William F. Wiseman

Sooloo (II) of Salem: History and Research for Building a Model by Rob Napier

New York Marine Register: A Standard of Classification of American Vessels, and of Such Other Vessels as Visit American Ports

A Naval Architectural Study of the U.S. Brig Argus by W. M. P. Dunne

Traditional Scrimshaw in a Modern Context: An Approach to Miniature Ship Portraits by J. M. Cowen

Two Early American Ships by Capt. H. M. Hignett

They Came on Porpoise: A Ship Modeler Explores the US. Ex. Ex. By Richard C. Boss

Blocks: Their Shape and Forms by Merritt A. Edson, JR.

Chaleur, 1763, 1768 by Harold Hahn

System Requirements

These articles are provided in the standard Adobe PDF format.  The PDF will be available for download shortly after your order is processed.  You will need the the ability to view PDFs on your computer.  Click here to learn more about viewing PDFs.