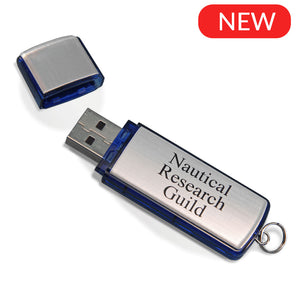 Ships in Scale - The Complete Collection 1983-2018
Ships in Scale' The Complete Collection, 1983-2018 covers the entire history of Ships in Scale, from 2010 until the magazines ended with the third issue of 2018.
Available only on USB flash drive.

System Requirements
The documents are provided in the standard Adobe PDF format.  You will need the the ability to view PDFs on your computer.  Click here to learn more about viewing PDFs.

Your computer must have a standard USB port for the USB flash drive.