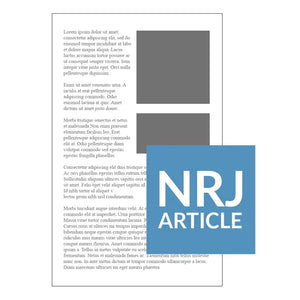 Articles from Volume 50
Articles from back issues of The Nautical Research Journal, Volume 50 (2005). Select the specific article above.
Select the desired article using the drop-down menu above.  Price is per article.

Each article is provided as a digital download in PDF format.
Available Articles
A VIEW FROM WITHIN: FIBER OPTIC TECHNOLOGY ANDTHE STUDY OF DOCKYARD SHIP MODELS 

by Grant Walker and Dick Bond

ON THE JOB FOR VICTORY: NEWS PUBLICATIONS OF THE EMERGENCY FLEET CORPORATION, 1918-1919 

by Michael Bernstein

OREGON DRIFT BOATS 

by Dan Brummer

AN ARK FOR NOAH 

by Colin Mudie, RDI

Carving Ship Ornamentation by Lloyd McCaffery
CHICAGO PIANOS: THE 1.1" CANNON 

by Don Preul and A. J. Daverede

HENRIETTA (1679): A POSSIBLE IDENTIFICATION OF MODEL #4 IN THE HENRY HUDDLESTON ROGERS COLLECTION 

by Daniel Pariser

THE EASTLAND QUESTIONS, A MODEL PERSPECTIVE

by John Heinz

TOMB MODEL OF AMENHOTEP II 

by John McGann

USS MISSOURI (BBII) OF 1903

by John Haynes

AYTON CROSS, WIJSMULLER'S TUG AT 1:32 SCALE

by Tom Gorman

BRITISH MARITIME HERITAGE: THE INFLUENCE OF RESEARCH VERSUS EXPERIENCE 

by Wyn Davies

CHRISTIE'S LOT 290: ROYAL SOVEREIGN (1701), A IOO GUN FIRST RATE AT 1:64 SCALE: 

Model description and historical comments by Charles Miller and Michael Naxton

JOHN A. ROBB, SHIPBUILDER OF FELLS POINT: HIS WORK AS A STUDY OF 19TH-Century NAVAL ARCHITECTURE 

by Geoffrey M. Footner

PRESERVING NAUTICAL HISTORY: A VOLUNTEER PROGRAM BENEFITING MARITIME MUSEUMS 

by John F. Green, P.E.

RESEARCH HELP FROM MUSEUMS: WAYS TO UNLOCK THE DOORS 

by Fred Hocker

THE 40MM BOFORS CANNON 

by Don Preul and A. J. Daverede

CONSERVING RMS FRANCONIA (1923), A 1:48 SCALE MODEL OF THE CUNARD LINER 

by John F. Green, P.E., and William A. Moore

DE 7 PROVINCIEN: BUILDING A FULL-SIZE REPLICA OF A FAMOUS DUTCH WARSHIP 

by Ad van der Zee and Aryan Klein

JENNY LIND: THE MYSTERY OF NIGHTINGALE'S FIGUREHEAD 

by Karl Eric Svärdskog

PHARAOH KHUFU'S SOLAR BOAT AT 1:96 SCALE 

by John McGann

SMALL GUNS OF THE NEW US NAVY by Don Preul and A. J. Daverede
Please note:
This Volume originally contained the latter parts of these articles, which are combined fully in Volume 49.
MV ROBRIX (2004): SHORT SEA TRADER by Tom Gorman
RESEARCHING THE WEST COAST STEAM SCHOONER WILLAPA (1908) by Steve Hubbard

SUPER DETAILING THE IJN YAMATO by Harry Ohanian
System Requirements

These articles are provided in the standard Adobe PDF format.  The PDF will be available for download shortly after your order is processed.  You will need the the ability to view PDFs on your computer.  Click here to learn more about viewing PDFs.