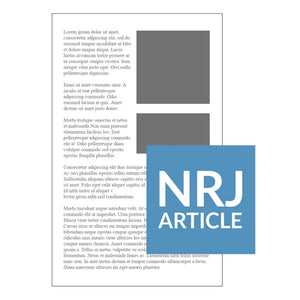 Articles from Volume 49
Articles from back issues of The Nautical Research Journal, Volume 49 (2004). Select the specific article above.
Select the desired article using the drop-down menu above.  Price is per article.

Each article is provided as a digital download in PDF format.
Available Articles
BEYOND THE BROW: 

RESEARCHING AND RESTORING HISTORIC SHIPS 

by Jay C. Martin, Ph.D.

CHRISTIE'S LOT 245:AN UNRIGGED ENGLISH FIFTH RATE c.1710-24.

Model description and historical comments by Charles Miller and Grant Walker

QUEEN HATSHEPSUT'S OBELISK BARGE (1504 BC) 

by John R. McGann

Afon Alaw (2004), ANCHOR HANDLING TUG

by Tom Gorman

CONTINENTAL NAVY BRIGANTINE Lexington 1776-1777): DERIVING NEW PLANS FROM ORIGINAL DATA 

by Clayton A. Feldman

GALENA, HER FIRST TWENTY-THREE DAYS

by Peter E. Demarest

GREAT LAKES SHIPWRECKS: SEARCHING & RESEARCHING 

by Brendon Baillod

MlD-17TH TO MlD-19TH-CENTURY DESIGN INNOVATIONS THAT STRENGTHENED SHIP HULLS 

by Alisa Steere

U.S. CUSTOMS HOUSE RULES FOR MEASURING TONNAGE OF MERCHANT VESSELS (1839-1865) 

by C. Michael Stralkowski

US NAVY VERSUS THE SLAVE TRADE: A WORK IN PROGRESS by Donald N. Canney
CHRISTIE'S LOT 310: REVENGE, A28-GUN FRIGATE FROM 1754: Model description and historical comments by Charles Miller
KAHLENBERG BROS.:THE ROLLS ROYCE OF MARINE ENGINE BUILDERS 

by Sandra J. Zipperer

LAGODA: A LEGACY IN WOOD, IRON, AND SAIL by Jonathan Olly
LYNSTON "LADDIE" DICK; A PROFILE OF PERSEVERANCE by Steve Wheeler
SHOAL DRAFT REVENUE CUTTERS 

by John M. Bobbitt, M.D.

THE ALLIGATOR: A STEAM-POWERED WARPING Scow by Mickey Martelle
EARLY NORWEGIAN MARINE STEAM ENGINES 

by Hans Breder

FORD MODEL "A" ENGINE FOR A SKIPJACK DREDGE WINCH by Dan Brummer
MV ROBRIX: SHORT SEA TRADER

by Tom Gorman

NORWICH: A BELOVED WORKHORSE

by Peter E. Demarest

RESEARCHING THE WEST COAST STEAM SCHOONER WILLAPA (1908),

by Steve Hubbard

STEAM YACHT TURBINA (1894)

by John McGann

SUPER DETAILING THE IJN YAMATO

by Harry Ohanian

US 20MM OERLIKON CANNON by A. J. Daverede and Don Preul
Please note:
This Volume originally contained the latter parts of these articles, which are combined fully in Volume 48.
RIGGING FRENCH MEN-OF-WAR [1670-1690) by Richard H. Snyder
OLIVER HAZARD PERRY'S JOURNAL (1815-1819) by Joseph R. McCleary

THE SAINT LAWRENCE RIVER SKIFF by Alan D. Frazer
System Requirements

These articles are provided in the standard Adobe PDF format.  The PDF will be available for download shortly after your order is processed.  You will need the the ability to view PDFs on your computer.  Click here to learn more about viewing PDFs.