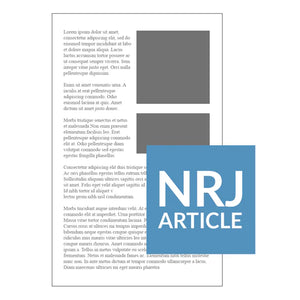 Articles from Volume 48
Articles from back issues of The Nautical Research Journal, Volume 48 (2003). Select the specific article above.
Select the desired article using the drop-down menu above.  Price is per article.

Each article is provided as a digital download in PDF format.
Available Articles
Scotia Addendum by Paul D. Edwards
The Colonial Tobacco Fleet 

by John F. Wing

The St. Lawrence River Skiff 

by Alan D. Frazer

A Sailor's Model: Abbie Carver

by W. Kelley Hannan

Fred W. Martin's Yacht Designs 

by Stephen E. Wheeler

The Original Motala-Built Engine of the Norwegian Steamer Skibladner (1856)

by Hans Breder

ANDREW JACKSON PIERCE: MARINE ENGINE BUILDER

by Stephen E. Wheeler

BRIGANTINE GEORGE LATIMER: RESEARCH FOR A MODEL

by John M. Bobbitt

JIGS SIMPLIFY DOCKYARD HULL CONSTRUCTION 

by John O. Kopf

JOB 170 AT ROACH'S SHIPYARD, A DOCUMENTED SEQUENCE OF BUILDING AN IRON STEAMER 

by William H. Thiesen

OLIVER HAZARD PERRY'S JOURNAL, (1815-1819) 

by Joseph R. McCleary

SC-1 CLASS 11O-FOOT SUBMARINE CHASERS (1917-1918) 

by Franklyn Brown

CHANGING WEAVE OF TEXT AND GRAPHICS IN ANTEBELLUM SHIPWRIGHT MANUALS 

by R. John Brockmann

MATTHEW AND NAVAL ARCHITECTURE:The considerations involved in designing a reconstruction of Matthew 

by Colin Mudie

RIGGING FRENCH MEN-OF-WAR [1670-1690) 

by Richard H. Snyder
Please note:
This Volume originally contained the latter parts of these articles, which are combined fully in Volumes 46/47.
The Popham Colony's Virginia by John W. Bradford and Fred M. Walker


The Racine Boat Manufacturing Company by Stephen E. Wheeler
System Requirements

These articles are provided in the standard Adobe PDF format.  The PDF will be available for download shortly after your order is processed.  You will need the the ability to view PDFs on your computer.  Click here to learn more about viewing PDFs.