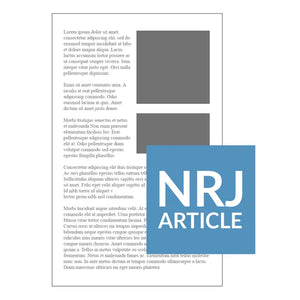 Articles from Volume 47
Articles from back issues of The Nautical Research Journal, Volume 47 (2002). Select the specific article above.
Select the desired article using the drop-down menu above.  Price is per article.

Each article is provided as a digital download in PDF format.
Available Articles
Dos Amigos 

by J. R. McCleary

Making and Using a Simple, Inexpensive Dividing Head 

by N. Roger Cole

Royal Mail Steam Ship Scotia 1862-1876 

by Paul D. Edwards

110-Foot USCG Tugs 

by Charles S. Fox

Researching Snow Squall (1851-1864) 

by Nicholas Dean

Snohomish 

by David M. Blanchard

A "New" Fair Haven Sharpie 

by Rob Napier

New York Sojourn by Rob Napier
The Carvings of Nonsuch

by Jean K. Eckert

USCG Tug Mahoning

by Charles S. Fox

The Popham Colony's Virginia 

by John W. Bradford

NAUTICAL ARCHAEOLOGY: The Monitor Expedition—2002

by John F. Cheevers

RESEARCH ADVICE: American Marine Beam Engines 

by Alan D. Frazer

The Schooner Yacht Chance: A SHIP MODEL THAT OUGHT TO BE BUILT by Randle M. Biddle

The Colonial Cruiser HMS Katoomba by Lindsey Shaw
Please note:

This Volume originally contained the latter parts of these articles, which are combined fully in Volume 46.
The Steam Yacht

Medea

by Gus Agustin




The Racine Boat Manufacturing Company by Stephen E. Wheeler
System Requirements

These articles are provided in the standard Adobe PDF format.  The PDF will be available for download shortly after your order is processed.  You will need the the ability to view PDFs on your computer.  Click here to learn more about viewing PDFs.