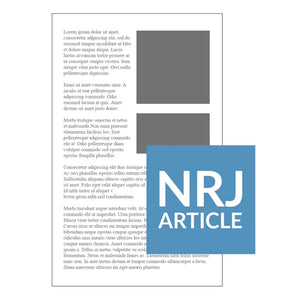 Articles from Volume 45
Articles from back issues of The Nautical Research Journal, Volume 45 (2000). Select the specific article above.
Select the desired article using the drop-down menu above.  Price is per article.

Each article is provided as a digital download in PDF format.
Available Articles
Coppering a Clenched-Lap Hull: 

BUILDING THE NAVAL CUTTER

ALERT

by N. Roger Cole

Here Today, Maybe Gone Tomorrow Ephemeral Materials in Ship Models by Dana Wegner
The California Long-Boom Clamshell Dredge 

by John Thompson

August Fletcher Crabtree THE MAN, THE ARTIST, THE SHIPWRIGHT 

by Vincent Scott

The Racine Hardware Manufacturing Company

by Stephen E. Wheeler

Elements of Quality: Art and Accuracy in Ship Models

by Sid Siegel, M.D.

In Search of Fair American

by Arthur R. Herrick Jr.

Nineteenth-Century Building Instructions: USS Saginaw

by J. R. McCleary

Phantom Shipyard on the Delaware 

by Michael Bernstein

MAKING BLUE GOOSE'S ENGINE: The Buda 

by Kenneth E. Folsom

Proportions and Sizes of Blocks 

by N. Roger Cole

The Navy Model Collection of the Amsterdam Rijksmuseum: Sailing Beauties by Marten W. Aten
Please note:

This Volume originally contained the latter parts of these articles, which are combined fully in Volume 44.
Reconstructing 

USS

Kearsarge,

1864: 

A Tale of Two Models 

by Arthur C. Roberts, M.D.




Building an Admiralty Model of HMS Cyane by Gilbert McArdle, M.D.
System Requirements

These articles are provided in the standard Adobe PDF format.  The PDF will be available for download shortly after your order is processed.  You will need the the ability to view PDFs on your computer.  Click here to learn more about viewing PDFs.