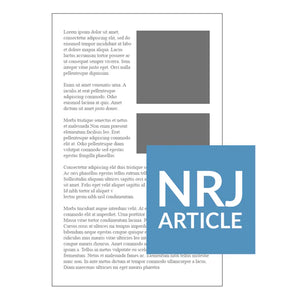 Articles from Volume 43
Articles from back issues of The Nautical Research Journal, Volume 43 (1998). Select the specific article above.
Select the desired article using the drop-down menu above.  Price is per article.

Each article is provided as a digital download in PDF format.
Available Articles
Lead Corrosion In Exhibition Ship Models BY DANA WEGNER

Miniature Metal Mast Bands and Blocks By Harry Precourt

Restoration of Two Dutch Ship Models with Thoughts on Ethics and Practice BY ALBERT HOVING
Shaving Mills: the Tip or the Iceberg?

BY WILLIAM H. WHORF

The Battleship Iowa (BB-4): Information for Modelers

BY CHARLES J. DAYE

Commemorating the Large Steam Dipper Dredges of the Panama Canal 

BY JOHN THOMPSON

Despite All Odds Flower-Class Corvettes and Temptress-Class Gunboats

BY N. ROGER COLE

The House at Oosterwijk. Researching and Modeling a Seventeenth-Century Dutch Warship 

BY SIDNEY I. SIEGEL, MD

You Ought to Write That Down

BY ROB NAPIER

Another Look at Oosterwijk

by Rob Napier

Aspects of a Global Maritime History 

by Lincoln Paine

Description of the Double Capstan by Rob Napier
Monitor's Secrets Revealed?

by J. R. McCleary

Nashua and theLong Island Sound Steamers

by Justin Camarata

Cargoes of San Francisco Bay Scow Schooners By

 William Olesen and Randle McLean Biddle

The Four-Masted Schooners of Boothbay Harbor 

by James W. Hunt

Wooden Boats of the Yemeni Tihamah by Edward Prados
System Requirements
These articles are provided in the standard Adobe PDF format.  The PDF will be available for download shortly after your order is processed.  You will need the the ability to view PDFs on your computer.  Click here to learn more about viewing PDFs.