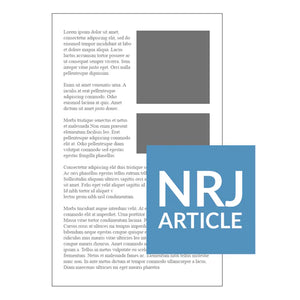 Articles from Volume 42
Articles from back issues of The Nautical Research Journal, Volume 42 (1997). Select the specific article above.
Select the desired article using the drop-down menu above.  Price is per article.

Each article is provided as a digital download in PDF format.
Available Articles
Boatbuilders of the Indian River BY ANNE DUKE JUDD
Chesapeake Bay Yawl Boat

BY JOHN M. BOBBITT, MD

Coriolanus Revisited

BY ROB NAPIER

Research, Design, and Construct a Model Paddlewheel 

BY NICHOLAS F. STARACE, II

The Carronade

BY SPENCER C. TUCKER

The Fluit

BY ALBERT HOVING

Discovering a Navy Collier

BY ROB NAPIER

Is Easy Research Easy?

BY WILLIAM H. EISELE

Shell Plating on Models of Iron and Steel Ships

BY ALAN D. FRAZER

Turn a Quality Cannon Barrel in Ten Minutes or Less 

By David C. Leach and David M. Sherwood

Constitution: Where Was She at 100?

BY MARGHERITA M. DESY

Plans of Newport-News-Built Ships in the National Archives 

BY J.R. MCCLEARY

Researching and Modeling San Francisco Bay Scow Schooners 

By Randle McLean Biddle, MS

Sultana: an American Colonial Schooner Construction Details for a Miniature Model 

By Peter C. Baker, PhD and Cecilie Goodrich, PhD

Technical Aspects of Preparing "Old Ironsides" to Sail Again 

BY CHRISTOPHER MORRISON

A Sailing Collier

BY CHARLES STORROW

Beveling Frames with Precision 

BY TERENCE EDGAR MOODY

In Pursuit of a Wild Goose

BY JOHN M. BOBBITT, MD

Lead in Britannia Metal Fittings 

BY GENE LARSON

Raising Maine and the Last Farewell BY LAURENCE A. ARNOT AND DANA WEGNER
System Requirements
These articles are provided in the standard Adobe PDF format.  The PDF will be available for download shortly after your order is processed.  You will need the the ability to view PDFs on your computer.  Click here to learn more about viewing PDFs.