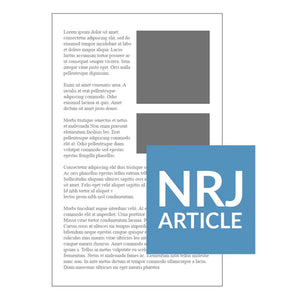 Articles from Volume 41
Articles from back issues of The Nautical Research Journal, Volume 41 (1996). Select the specific article above.
Select the desired article using the drop-down menu above.  Price is per article.

Each article is provided as a digital download in PDF format.
Available Articles
Heralds of a Modern American Navy: Protected Cruisers

Atlanta, Boston,

and

Chicago 

BY WILLIAM H. THIESEN

Notes on Building and Arming the Steam Revenue Cutter Harriet Lane BY CHARLES J. PARKER, JR.
Ship Models Go to War BY EDWARD P. VON DER PORTEN
The Continental Frigate Raleigh BY HAROLD M. HAHN
Atlanta, Boston, and Chicago

Appended, 

Compiled by William H. Thiesen

Lost by Two Navies: HMS Epervier, A Most Un-fortunate Ship 

BY J.R. MCCLEARY

Taking the Act on the Road or You Bust 'Em, We Dust 'Em

BY ROB NAPIER

Transferring a Ship-Form from Model to Plan BY EDWARD G. BROWNLEE
A Timeline for Sooloo

BY ROB NAPIER

Building an Eighteenth-Century Made Mast

BY JOHN M. BOBBITT, MD

Make Ready the Jib Topsails Puritan and Genesta, 1885 — An Experimental Diorama

BY JUSTIN CAMARATA

White Wings — The Boat and The Model

BY ROLAND D. KALAYJIAN

Experiments in Square-Rigged Sailing

BY CHRISTOPHER MORRISON

Great Lakes Barge Schooner of About 1886 

BY PETER C. BAKER, PHD AND CECILIE A. GOODRICH, PHD

Notes on the Swedish Warship Vasa of 1628

BY EDWARD P. VON DER PORTEN

The Au Sable River Boat

BY HOUGHTON C. SMITH

Vincent's Cove in the 1870s, A Pictorial Record of Gloucester Shipbuilding BY ERIK A.R. RONNBERG, JR.
System Requirements
These articles are provided in the standard Adobe PDF format.  The PDF will be available for download shortly after your order is processed.  You will need the the ability to view PDFs on your computer.  Click here to learn more about viewing PDFs.